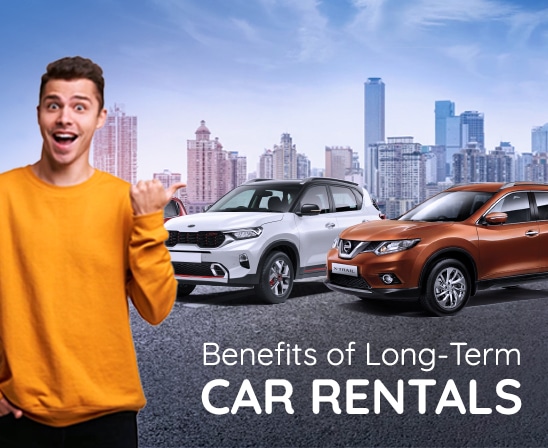 Are you tired of the hassle and financial burden of short-term car rentals in Dubai? Al Maraya Car Rentals offers a solution that not only saves you money but also provides unmatched convenience and flexibility. With their long-term car rental services, you can enjoy the freedom of a personal vehicle without the commitment of ownership. Let's delve into the numerous advantages of opting for Al Maraya's long-term car rental services.
Cost Saving
One of the primary benefits of choosing a long-term car rental with Al Maraya is the significant cost savings it offers. Traditional short-term car rentals can quickly accumulate hefty fees and surcharges, making them an expensive choice in the long run. With Al Maraya's cheapest monthly car rental plans, you can enjoy reduced rates and substantial discounts, especially when compared to daily or weekly rental options. This allows you to have access to a reliable vehicle without breaking the bank.
Flexibility
Long-term car rentals provide the ultimate flexibility, allowing you to rent a vehicle for an extended period that suits your needs. Whether you require a car for a month, several months, or even a year, Al Maraya's long-term car leases cater to your preferences. This flexibility is perfect for individuals visiting Dubai for an extended stay, business travellers, or residents who need a temporary upgrade.
Convenience
Renting a car for an extended period eliminates the hassle of frequent renewals and paperwork. Al Maraya Car Rentals streamlines the process, making it easy to extend your monthly car rental or switch to a different vehicle when necessary. Additionally, you won't have to worry about the maintenance and servicing of the car, as Al Maraya ensures that their fleet is well-maintained and regularly inspected.
Upgraded Car Models
Al Maraya takes pride in offering an extensive range of vehicles to choose from. Long-term car rentals allow you to experience the luxury and comfort of premium car models without the high cost of ownership. Whether you need a sleek sedan for city driving or a spacious SUV for family trips, Al Maraya's fleet has got you covered. Enjoy the latest features and technology in the best car rental in Dubai.
24X7 Customer Service
Al Maraya Car Rentals puts its customers first, providing 24X7 customer service to address any concerns or emergencies promptly. Their dedicated support team ensures a smooth rental experience from the moment you inquire about long-term car rental options to the completion of your rental period. Rest assured that you're in safe hands throughout your journey with Al Maraya.
Convenience of Booking
Booking a long-term car rental with Al Maraya is a breeze. You can reserve your vehicle online through their user-friendly website or by contacting their customer service team directly. The entire process is quick, efficient, and designed to cater to your specific requirements. Forget the hassle of searching for "car rental Dubai" repeatedly, as Al Maraya offers a one-stop solution for all your transportation needs.
Choosing a long-term car rental with Al Maraya Car Rentals presents a multitude of benefits. From cost-saving advantages and flexible rental periods to upgraded car models and top-notch customer service, Al Maraya provides the best car rental options in Dubai. Experience the freedom of having your own vehicle without the burdens of ownership, and explore the beautiful city of Dubai at your pace. So, if you are searching for "cheap car rentals" or "monthly car rentals," look no further than Al Maraya Car Rentals!