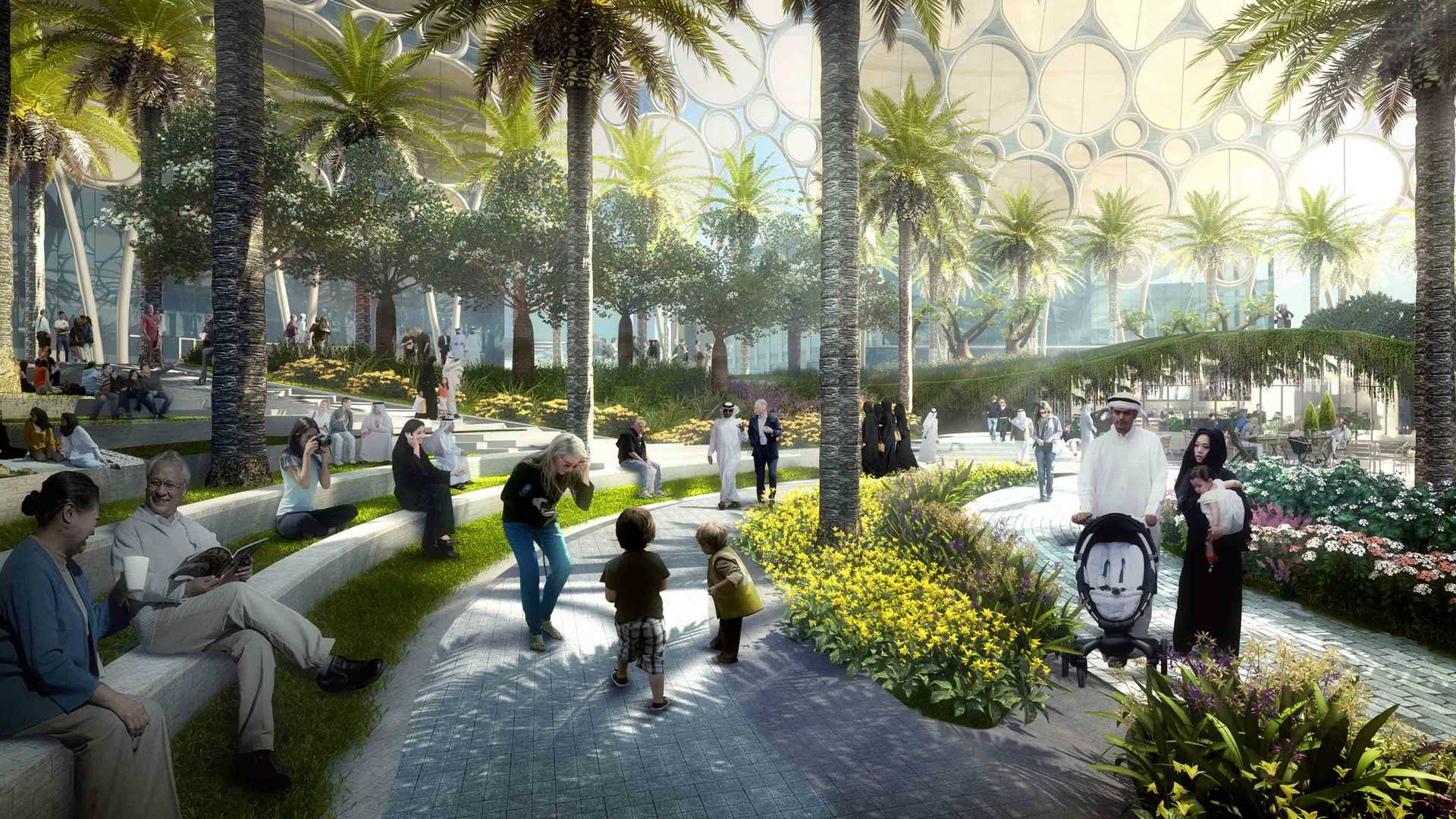 Enjoy the experiences of the spectacular event of the century Dubai Expo 2020. Get immersed and be part of the action. There's always something to get excited about, whether you are looking for business opportunities, or want to channel your creativity, dive into a world of flavours or unleash your inner techie.
Take part into the interaction of promising perspectives that tackle the greatest challenges and opportunities of our time, from climate to connectivity, space exploration to the future of human health. 10 theme weeks run throughout the six months of Expo 2020 Dubai, exploring humanity's most critical challenges and opportunities through a cultural, social, environmental and economic lens. Join the making of a new world as you engage in conversations around questions that will shape the future of our planet.
Plenty of technological advances await. Unleash your inner techie in the technology and innovation part of the Expo and discover life-changing innovations and experience a truly connected high-tech world.
Celebrate with the world. Heighten your senses, with everything from opera to A-listers, pop-up theatres to flash mobs, and parades to national day celebrations.
From Al Wasl Opera to a diverse range of installations, artistic creations, workshops and performances, you'll be engulfed in a realm of contemporary creativity in Arts and Culture section.
Visit 
Almaryacars.com
Enjoy a world of food where taste knows no borders. Discover how everything from climate change to technology will change how we source, prepare and cook food.
Experience countless architectural marvels in one place – including the world's largest 360-degree projection surface, 90+ uniquely designed pavilions and 200.000 S.Q.M of future LEED Gold & Platinum structures.
Visit 
Almaryacars.com
Expo 2020 Dubai is your unique global platform to attract investments, forge agreements and promote international cooperation
Make the world your classroom. We are connecting students and teachers throughout the UAE for a once-in-a-lifetime learning and cultural experience.
Visit 
Almaryacars.com