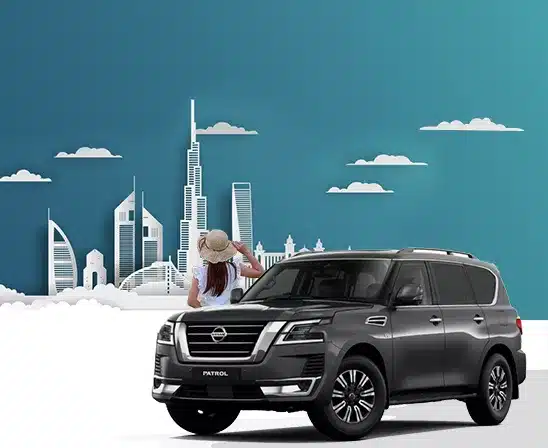 Dubai is a bustling metropolis known for its luxury shopping, world-class hotels, and iconic skyscrapers. As a result, it's no surprise that many people choose to visit or even move to the city. However, you may need more than public transportation for your journeys in Dubai to provide you with the fulfilment you seek. Long-term car rental in Dubai makes far more sense than public transport. Public transportation in the UAE cities, such as Dubai and Abu Dhabi, has not yet covered the entire city. The major areas in places like these are dispersed over the whole span of the country. Travelling by public transportation can thus take a long time.
Al Maraya offers long term car rental in Dubai to relieve your stress by giving you the most modern automobile models for an extended period of time. Whether you need a car for a month, six months, or a year, Al Maraya has extensive experience in delivering long-term car rental services as the cheapest car rental in UAE.
Here are a few reasons why a long-term car rental is a great option in Dubai:
Cost-effective
:
Long-term car rental is often more cost-effective than buying a car outright. Not only do you avoid the high initial cost of purchasing a vehicle, but you also avoid the ongoing costs of maintenance and repairs. Additionally, long-term car rental can be more cost-effective than using taxis or ride-sharing services on a regular basis. Al Maraya provides the cheapest car rental in UAE.
Flexibility
:
Long-term car rental gives you the flexibility to choose the type of vehicle that best suits your needs. Whether you're looking for a small city car or a larger SUV, rental companies have a wide range of vehicles to choose from. This allows you to select a car that fits your budget and lifestyle.
Convenience
:
A long term car rental is a convenient option for those who need a car on a regular basis. With a rental car, you have the freedom to come and go as you please without having to rely on public transportation or taxis. This is especially useful for people who need to travel to different parts of the city for work or other reasons.
Hassle-free
:
When you rent a car long-term, the rental company takes care of all the maintenance and repairs. This means you don't have to worry about costly repairs or unexpected breakdowns. Additionally, rental companies often offer roadside assistance, so you can have peace of mind knowing that help is just a phone call away if you ever have car trouble. You can receive the best long-term car rental in Dubai from Al Maraya.
Variety of options
:
Dubai is a place where you can find all types of rental companies, from big to small, from luxury to economy. Having a variety of options is a great thing because it means you can find a car brand that best suits your needs and budget.
A long-term car rental is a great option for residents and visitors in Dubai. Whether you're in the city for a short visit or planning to stay for an extended period, a rental car can make your stay more comfortable and enjoyable. So, if you're looking for a reliable and affordable way to get around Dubai, consider a long-term car rental with Al Maraya.