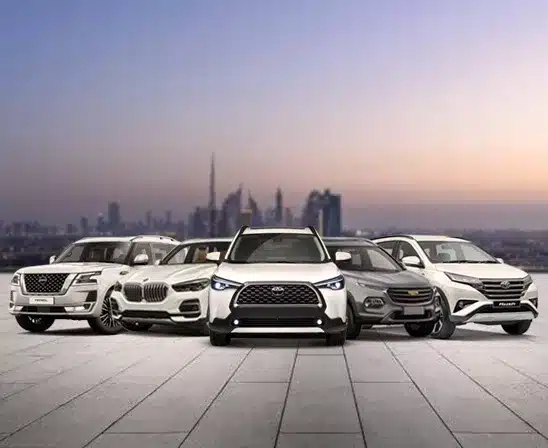 Dubai is renowned for its relentless pursuit of unique inventions and discoveries across a range of industries. Dubai's roads are nothing new for the most current automotive debuts. These vehicles will inspire you to rethink your preferred Dubai rental and lease vehicles. Dubai as a metropolis serves a range of user groups with diverse needs and demands. For your favourite newcomers of 2023, Al Maraya provides the cheapest car rentals in Dubai. The fleet, which includes one of Dubai's finest vehicle collections, is at its best. Al Maraya is now ready to welcome the new cars of 2023.
The Dubai supercar story is never-ending! They have been modernising their strength with the fastest, most innovative, and best-priced vehicles and technology, setting them apart from every other country in the world. Almaraya makes renting a car in Dubai easy, let it be the newcomers. Let's look into some of the newcomers to the fleet of Al Maraya that gives you the cheapest car rental in Dubai….
Nissan Patrol Platinum 2023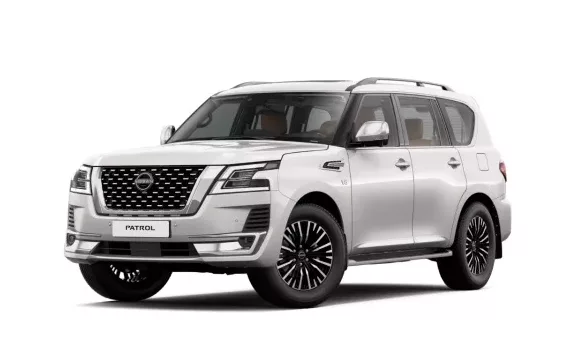 The 2023 flagship Nissan Patrol platinum has better ride and handling, a broader stance, and improved ground clearance. The legend has received accolades for all of its components, and the new edition is a fantastic improvement. A 5.6-litre naturally aspirated V8 engine with 400 hp and 560 Nm of torque is standard equipment on all 2023 Nissan Armada models. Get the cheapest car rentals on Nissan Patrol only in Al Maraya.
Toyota Rush 2023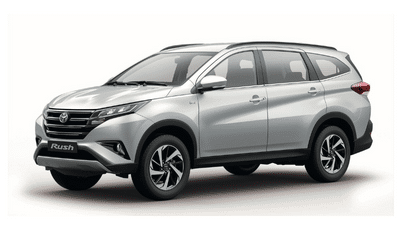 The Toyota Rush is a compact SUV made by the Japanese vehicle manufacturer Toyota in 1997 with the 1st generation followed by 2 versions. Renting a car in Dubai with Al Maraya makes it simple to use this vehicle. It comes in two trim levels: EX and GX, and is powered by a 1.5L 4-cylinder engine. Fabric seats, a multifunctional leather steering wheel, and foldable second and third-row seats make this the best budget automobile for all of your needs.
BMW X5 2023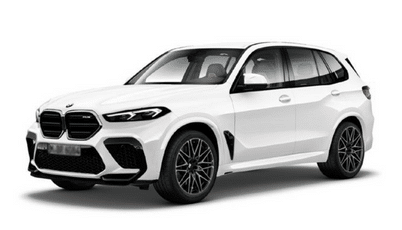 This German SUV, which has a 3.0-litre 6 Petrol engine that produces 340 horsepower and 450 Nm of torque, is the most eye-catching on Dubai's roads. It is bigger, wider, and taller than the previous model. The same engines are used, however, they have been upgraded for greater power. You can get the cheapest car rental rates for BMW X5 2023 with Al Maraya.
Chevrolet groove 2023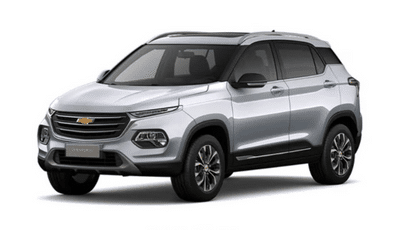 From front to bumper, the Chevrolet Groove has been created to brilliance, with a carved front grille and distinctive rear, as well as LED headlights and LED DRLs for improved vision and appeal. Groove comes included with clever and intuitive technologies at an affordable price, making it simple to locate your Groove. This is a compact budget automobile that makes running errands a joy. Get your groove at the cheapest car rental rates in Dubai and cruise around.
Corolla Cross Hybrid
The Corolla Cross Hybrid has been meticulously designed to be both intelligent and spacious. The car is available in two trim levels: XL Hybrid and GLI Hybrid. Get the best and cheapest car rental rates on this classic and cost-effective vehicle. This car, like other Toyota models, is large and comfy. This vehicle's 1.8-litre and 4-cylinder inline, 16V DOHC, DUAL VVT-i engine produces 142/3600 (nm/rpm) torque, 96.5/5200 horsepower, and 23.7 km/l fuel economy.
With expertise in car rental and leasing, Al Maraya offers the best deals on renting a car in Dubai. Al Maraya has recent and newly launched cars in its fleet to provide customers with a great experience.