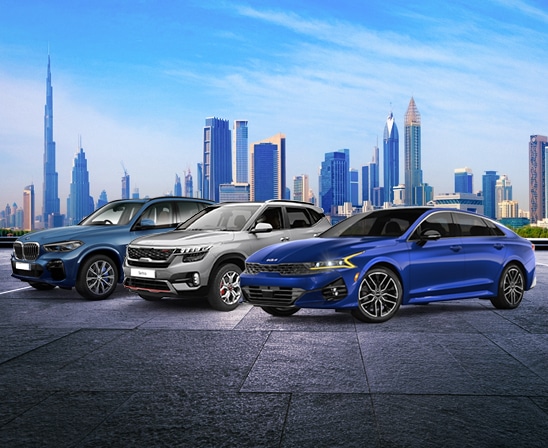 7 Ways to Freedom: Why Car Rental is the best in Dubai
Are you considering a trip to Dubai? If so, renting a car in Dubai is a choice you won't regret. Whether you're a tourist exploring this glamorous city or a resident seeking convenient transportation, renting a car in Dubai is the way to go. In this blog, we'll discuss 7 compelling reasons why you should consider rent a car in Dubai, including the benefits of cheap car rental in Dubai and monthly car rental options. Discover why
Al Maraya Car Rentals
is your best choice for a car rental in Dubai.
1. Convenience and Flexibility
When you rent a car in Dubai, you gain unmatched convenience and flexibility. You're not tied to public transport schedules or the availability of taxis. Explore the city's attractions like the Burj Khalifa, Palm Jumeirah, and the Dubai Mall at your own pace.
2. Affordable Options with Cheap Car Rental Dubai
Budget-conscious travellers will love the option of cheap car rental in Dubai.
Al Maraya Car Rentals
offers a wide range of vehicles at competitive prices, ensuring you get the most value for your money. Don't break the bank when you can explore Dubai affordably.
3. Monthly Car Rental Dubai
If you plan on an extended stay or need a car for business purposes, our monthly car rental options in Dubai are your solution. Monthly rentals provide significant savings compared to daily rates. It's the perfect choice for long-term residents and business travellers.
4. Avoid Extreme Weather Conditions
Dubai's weather can be extreme, especially during the scorching summer months. Renting a car allows you to enjoy air-conditioned comfort while exploring the city. Don't let the weather hinder your plans; stay cool and comfortable.
5. Efficient Transportation
Dubai's traffic can be challenging, but having your own car ensures efficient transportation. With GPS navigation at your fingertips, you'll navigate the city's roads with ease, saving time and reducing stress.
6. Access to Hidden Gems
Dubai is not just about its famous landmarks; it also hides many hidden gems waiting to be discovered. Renting a car in Dubai gives you the freedom to explore lesser-known areas and experience the city like a local.
7. You have the Best Car Rental in Dubai – Al Maraya Car Rentals
When it comes to the best car rental in Dubai,
Al Maraya Car Rentals
stands out. We offer a diverse fleet of well-maintained vehicles, from compact cars to SUVs, all at competitive rates. With our transparent pricing and exceptional customer service, we're your trusted partner in exploring Dubai.
Renting a car in Dubai is a smart choice for travellers and residents alike. Enjoy the convenience, affordability, and flexibility that come with a car rental in Dubai.
Al Maraya Car Rentals
is here to make your journey smooth and enjoyable. Whether you need a cheap car rental in Dubai or a monthly car rental, we've got you covered. Don't miss out on exploring the vibrant city of Dubai with your own wheels – rent a car today!