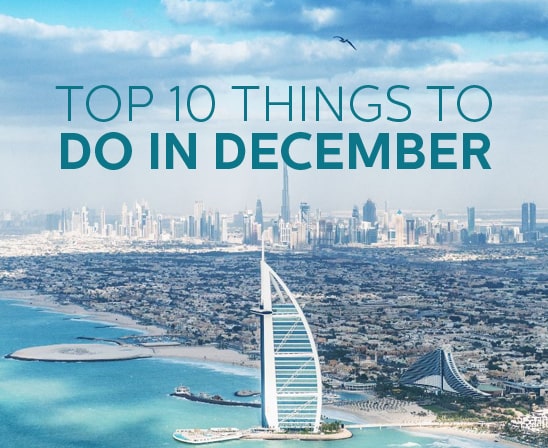 As December approaches, Dubai transforms into a mesmerizing wonderland, offering a perfect blend of tradition and modernity. The city comes alive with festive lights and celebrations, making it an ideal time for tourists and locals alike to explore its enchanting offerings. To make the most of your Dubai experience, here's a list of 10 things to do in Dubai in December. And if you want to explore these amazing attractions conveniently, consider the
best car rental in Dubai
for a hassle-free journey.
Visit the Winter Markets:
December is the perfect time for shopping in Dubai's bustling winter markets. These markets offer a variety of unique gifts and crafts, making it one of the best places to visit in Dubai for souvenir shopping. You can explore these markets effortlessly by opting to
rent a car
in Dubai.
Dubai Miracle Garden:
Witness a blooming miracle at the Dubai Miracle Garden, a breathtaking spectacle of over 150 million flowers arranged in stunning designs. It's one of the best places to visit in Dubai with family, offering a visual treat for all.
Explore the Dubai Desert:
Take an exhilarating desert safari and experience the mesmerizing desert landscapes. Witness the golden dunes, go dune bashing, and enjoy a traditional Arabian feast in the desert. Many tour operators offer a desert safari experience with the option to
rent a car in Dubai
for pick-up and drop-off.
Visit the Dubai Opera:
Enjoy world-class entertainment at the Dubai Opera. From classical concerts to contemporary performances, there's always something happening. Check the schedule and book your tickets in advance.
Dubai Parks and Resorts:
For family fun, head to Dubai Parks and Resorts. It's a fantastic place to visit in Dubai with family, featuring multiple theme parks, including Motiongate, Legoland, and Bollywood Parks.
Dubai Marina Cruise:
Take a romantic dinner cruise along Dubai Marina, where you can enjoy breathtaking views of the city's skyline. It's a great way to relax and unwind in the cool December evenings.
Visit Historical Sites:
Discover the rich heritage of Dubai by exploring its historical sites. Al Fahidi Historic Neighborhood and the Dubai Museum offer a glimpse into the city's past.
Enjoy Water Sports:
If you're an adventure enthusiast, try water sports such as jet skiing, parasailing, and windsurfing at Dubai's beaches. You can easily reach the best water sports locations when you rent a car in Dubai.
Explore the Dubai Frame:
This architectural wonder offers panoramic views of both old and new Dubai. It's a must-visit for anyone interested in the city's transformation over the years.
Attend New Year's Celebrations:
While technically in January, the New Year's Eve celebrations in Dubai are worth mentioning. The city hosts grand fireworks displays and incredible parties, and Burj Khalifa is a must-visit. It's the perfect way to end your December visit to Dubai.
December is a fantastic time to explore Dubai's vibrant culture, breathtaking attractions, and shopping extravaganzas. To make the most of your trip, consider the convenience of the best car rental in Dubai,
Al Maraya Rent a car
. Whether you're shopping, sightseeing, or enjoying outdoor activities, having a rental car at your disposal will ensure you can visit all the best places to visit in Dubai with ease. So, pack your bags, plan your trip, and get ready for an unforgettable December in Dubai!